CAP COM Division Member Log In
Or download our mobile App
Overdraft Protection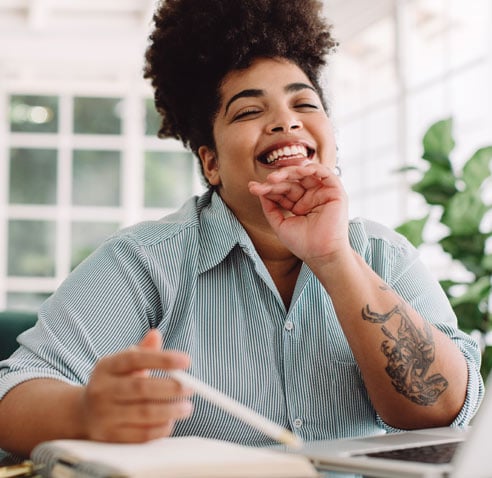 Cover temporary checking account shortfalls
Life gets busy, and keeping track of your checking account balance may be low on your to-do lists. Overdraft protection provides peace of mind, there to protect you if you don't have sufficient funds to cover a check or debit transaction. Choose from different levels of protection to simplify your finances and help you avoid fees for overdrafts or returned checks.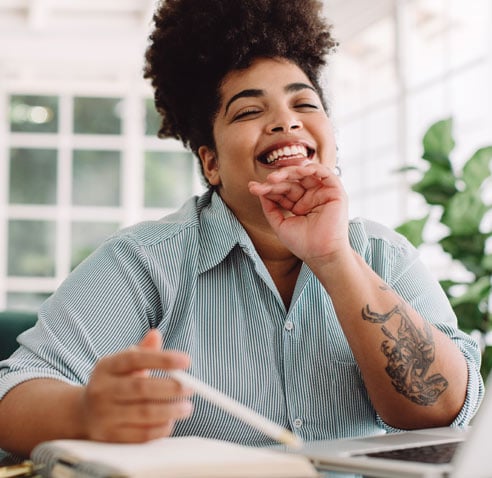 Three Overdraft Options for Comfort and Control

Transfer from savings
Transfers from your savings account are your first line of defense.
Small fee – just $1.00 per transfer
Transfers are automatic



Personal Line of Credit
Get protection from overdrafts up to your line of credit limit
Doesn't tap into your savings
When tied to your checking account, the PLOC can also be used for overdrafts.


Premium Overdraft1
Standard coverage for checks, ACH debit transactions, and recurring debit card transactions, plus an expanded opt-in only option for ATM and one-time debit card transactions
Included with every checking account
Covered at the discretion of the credit union
Multiple coverage options

What can Premium Overdraft Coverage look like?
Premium Overdraft protection brings assurance and options. As always, we can guide you to the solution that's right for you.
FAQ
Broadview offers three different options as part of our overdraft services:
1) Transfer from Savings – $1.00 fee per transfer, covers checks and ACH debit transactions.
2) Personal Line of Credit – For credit-qualified members, covers overdrafts up to your approved limit.
3) Premium Overdraft – Automatically available to members who maintain their checking account in good standing with overdrafts covered at Broadview's discretion to prevent item/transactions from being returned or declined. Coverage is for checks, ACH debit transactions, and recurring debit card transactions. Coverage can be expanded to include one-time debit card and ATM transactions by opting in. See full disclosure. 
Your overdraft election will be processed within one business day; however, it may take up to two business days for any overdrafts to start being paid if you have selected to opt in.
No. Each checking account has a dynamic overdraft limit that is a customized amount based on factors such as how long an account has been open, as well as the amount and frequency of deposits into the account. Therefore, your overdraft limit may change based on your daily account activity. Broadview will always attempt to pay transactions up to your limit.
In the event of an overdraft, Broadview will automatically attempt to pay checks, ACH debit transactions, and recurring debits. However, if you would also like Broadview to try to pay one-time debit card and ATM transactions, Broadview needs your affirmative consent (opt in) to do so.
While there is no fee to have Premium Overdraft coverage, you may be assessed a $28 fee if a transaction is presented to your checking account when funds are not sufficient.
If you don't opt in, your one-time debit card and ATM transactions will be declined if funds are not sufficient in your checking account. Broadview will continue to attempt to pay your ACH, check, and recurring debit card transactions as normal.
It is expected that you make a deposit immediately to cover the negative balance.
Yes. You can change your overdraft preferences any time for any of your personal checking accounts.
Yes. You are free to make that choice, however we encourage you to consider it. Without overdraft coverage, your transactions will be declined when your checking account balance is insufficient, and you may be charged fees by both Broadview and the original merchant or entity. Overdraft coverage simply means it's available if you need it. There is no risk in having it, and it is beneficial if you require it.
NOTE: If you decline overdraft coverage, your recurring debit card payments will still be paid and you will still incur a fee for these types of transactions if the payment takes your account negative.
If you decline all overdraft coverage or we are unable to pay an overdraft for you, the item will be returned to the initiator. When this happens, you may be charged a Returned Item fee by Broadview and a fee from the payment originator.
Bank Well, Live Better
Make the most of every Broadview benefit to simplify your finances and bank your way.