CAP COM Division Member Log In
Or download our mobile App
Preparing to Buy Your First Home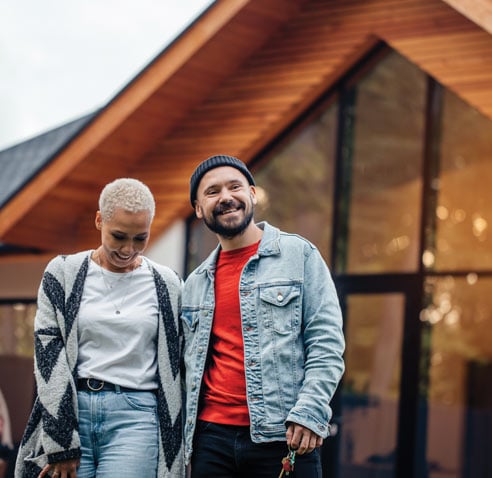 Consider these helpful steps to make it easier
As exciting as house hunting might be, it pays to be practical. Know how much you can afford to spend by getting pre-qualified for your loan. Pre-qualification begins with a short conversation with a Broadview professional, who will help find a mortgage solution that meets your needs and budget. You can save time by narrowing your home search to a price range that fits.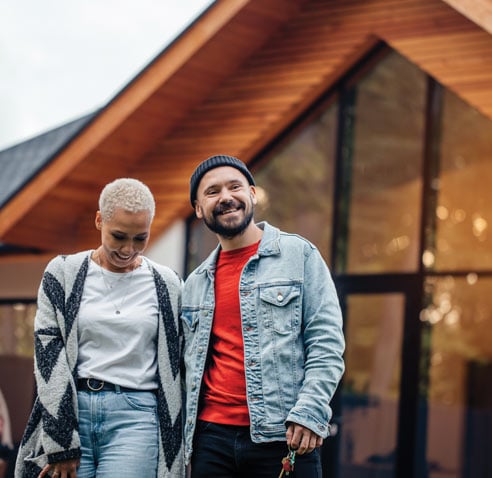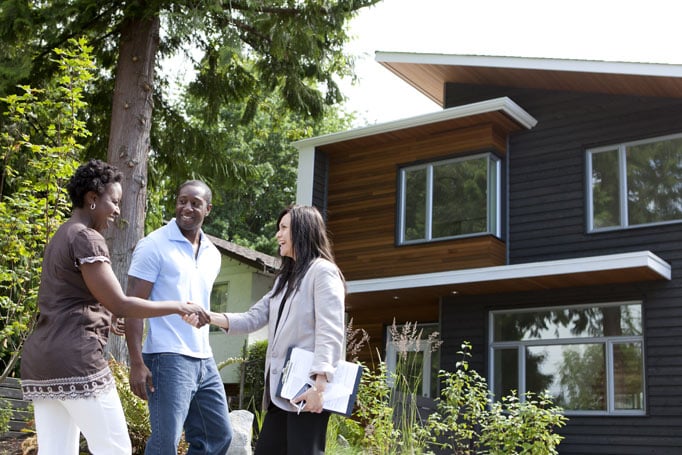 Understand the Role of a Realtor
You're pre-qualified and ready to find your next home. We recommend you work with a buyer's real estate agent to ensure your best interests come first. Unlike a seller's agents who works for the home seller, a buyer's agent helps you find homes in your price range, arrange showings, and coordinate your offer to the seller – all at no charge to you. Your agent's commission is paid by the seller.

We can help pair you with a real estate professional who is experienced finding homes in your price range and the neighborhoods you're targeting.1
The Role of an Attorney
You're about to make a significant purchase, maybe the biggest of your life. So, it's strongly recommended that you hire a real estate attorney to represent you through the home buying process. It's a small cost that can save big headaches at closing. You can choose your own attorney, or we can recommend one who will typically offer a reduced price.1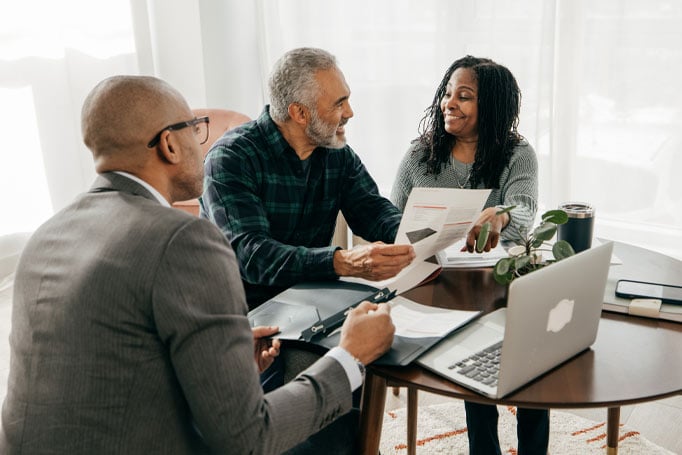 After You've Found Your Home
You've found your house and couldn't be more excited. Now is when you'll complete a formal application. You'll receive this, and a Loan Estimate form, from your loan officer. This form outlines all the loan information, including the estimated cash to close. Sign the official application form and return it within 10 days with the requested documentation. This could include pay stubs, tax returns, proof of assets, and more.

During this time, a home appraisal will be ordered on your behalf. A licensed appraiser will contact the seller directly to set this up. The appraiser will view the house and compare it to the sales price of similar homes in the area to determine its fair market value. This will help frame the offer you make to the seller.
Once your loan is approved, you'll receive a commitment letter. This is when you're required to buy an insurance policy for your new home prior to closing on the loan. Proof of this purchase is called an "insurance binder," and our licensed insurance experts can help find the right policy that fits your needs. Contact us for a no-obligation quote.2
On the day before closing, we'll let you know the exact amount you'll need for closing costs, which you'll need to present in full with a bank or credit union check. On the morning of your closing, be sure a final walk-through of the house is arranged with your agent to examine the property once more before taking ownership. It's important that you're confident you're getting what you've paid for, and everything is just as it was represented when you made your offer. At the closing, you'll have a chance to ask your attorney any final questions you might have about your mortgage.
Now, finally, it's your home. Of course, it's a large financial responsibility, so you'll want to think about setting up life and disability insurance to protect your investment and your loved ones. The right policy ensures your family can keep the house, even if something unforeseen happens to you. Chat with one of our licensed insurance experts to discuss a policy suitable for you and receive a no-obligation quote.3