CAP COM Division Member Log In
Or download our mobile App
Giving For Good
Your support helps enhance the lives of people in need.
Giving never felt so good!
A donation of one dollar a month may not seem like much but imagine the impact if each Broadview member participated in the credit union's Giving for Good program and donated $12 each year.
Through the support of our members and employees enrolled in Giving for Good, we're able to build on our investments and provide quick assistance to organizations when they need it the most.
The needs are extensive and working together we are better, stronger, and can have a much greater impact than working alone.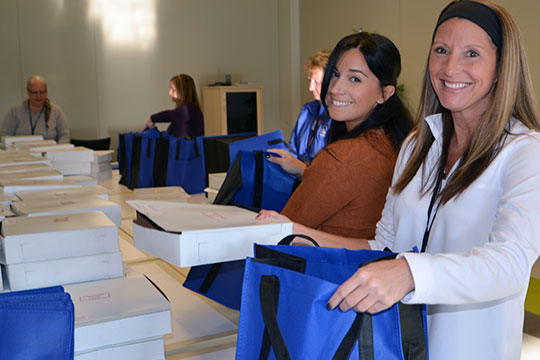 3 Ways to Support Giving For Good
3 Ways to Support Giving For Good

Visit any branch and an associate can accept a one-time donation or help you enroll to donate $1 or more each month from your account.

Digital Banking
If you bank with Broadview, formerly SEFCU, log in to your account, select Secure Forms and "Giving for Good" in Community Support.

To donate with a credit card or debit card, please submit the form below. You can make your gift of $1 or more one-time or recurring.
We're Here for Each Other
Help Broadview provide support for people in need throughout the areas we serve.
We're Here for Each Other

Meet the Team
Get to know the people who make Broadview in the Community such an unstoppable force for good.

Contact Us
If you have a question about our initiatives or need help making a donation, please reach out.

Freight Farm
Vegetables from our 40-foot growing containers help feed the hungry. See how our Freight Farm program works.