CAP COM Division Member Log In
Or download our mobile App
Broadview in the Community
Together, we put compassion into action.
Broadview is committed to the philosophy of "people helping people" and we take pride in being an active and responsible member of our community. Through substantial financial investments and thousands of hours in volunteer time, we develop deep partnerships across our neighborhoods to serve and build the kind of community in which we all want to live.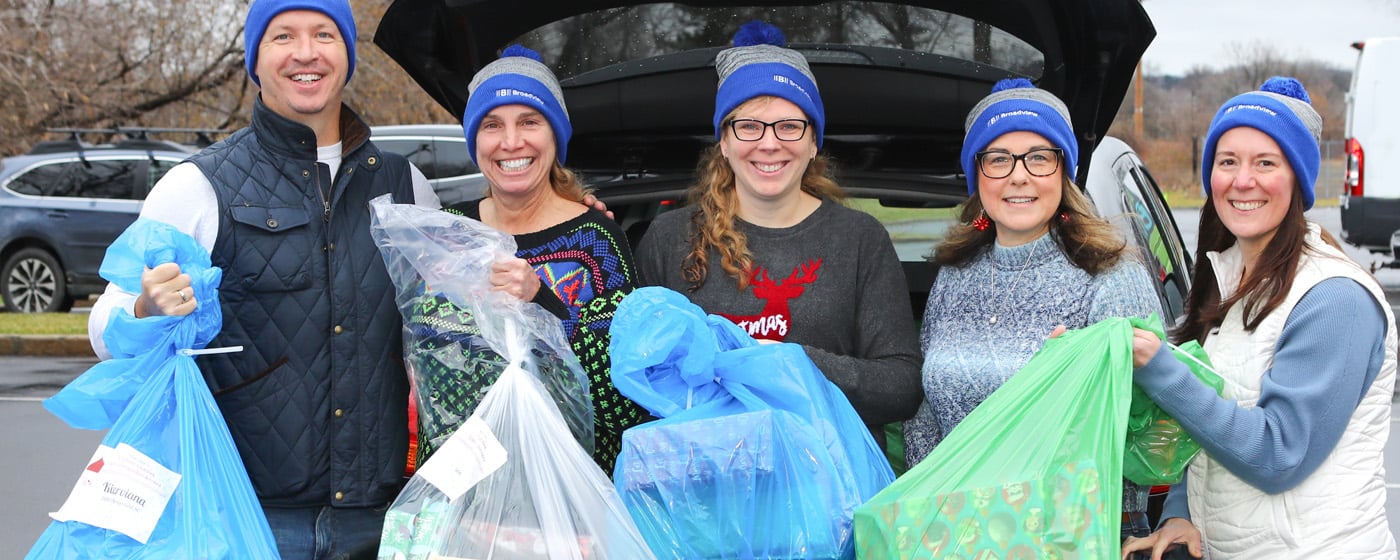 Real Kids Wear Pink
Broadview, together with credit union members, is supporting Real Kids Wear Pink during October.
Real Kids Wear Pink was started by 11-year-old Carli O. of Albany in 2017. Carli wanted to bring young people together to raise breast cancer awareness and funds for research. All proceeds go to the American Cancer Society.
Thank you for your support.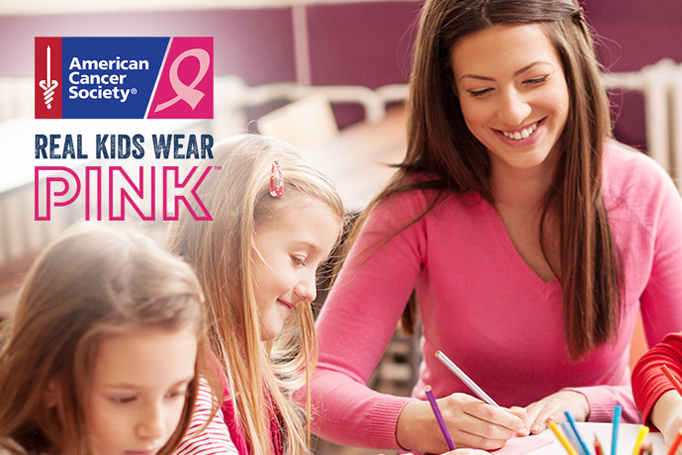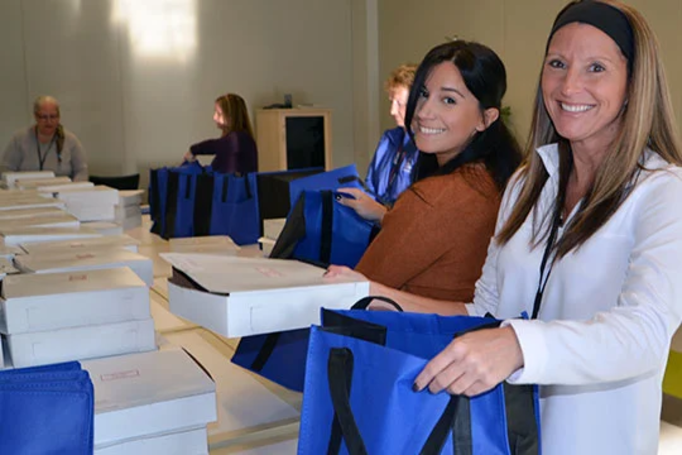 Giving for Good
Giving never felt so good!
A donation of one dollar a month may not seem like much but imagine the impact if each Broadview member participated in the credit union's Giving for Good program and donated $12 each year.
Through the support of our members and employees enrolled in Giving for Good, we're able to build on our investments and provide quick assistance to organizations when they need it the most.
Seeking Support?
Broadview supports non-profits in our communities in a number of ways.
We focus on investments that create impact with opportunities to collaborate, share resources, and most importantly, become better partners.
Before requesting funding, please review eligibility and our areas of focus.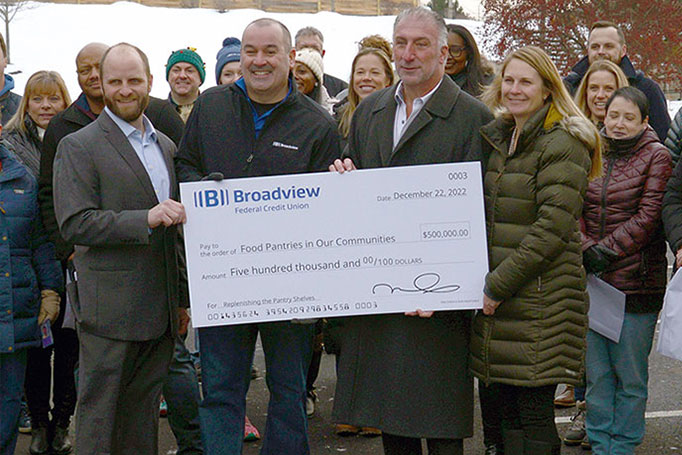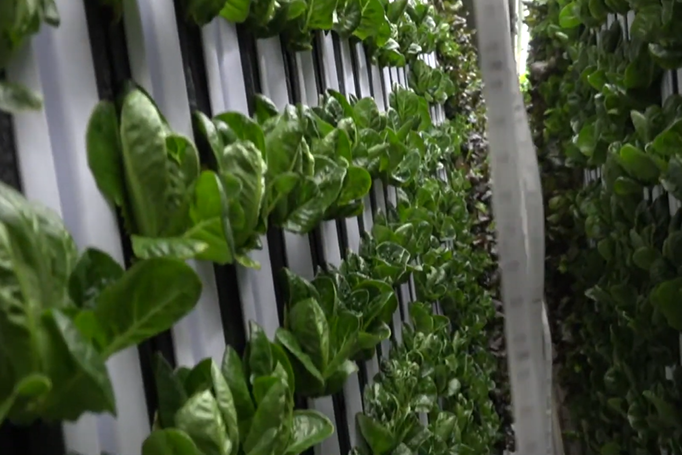 Freight Farm
What is a Freight Farm?
It is a 40-foot hydroponic growing container that allows anyone, anywhere, at any time, to be a farmer. Broadview has been farming in these containers since 2018 and donating more than 20,000 heads of lettuce a year to local nonprofits to help the fight against hunger.
In addition to the Freight Farm we operate at our 700 Patroon Creek location in Albany, we have deployed Freight Farms to the Boys & Girls Clubs of the Capital Area in Troy, the City Mission of Schenectady, and the Regional Food Bank of NENY to help them grow nutritious produce for the individuals they serve as well as sell the produce to provide revenue to fuel their respective missions.
Community Impact Report
In 2022, Broadview Federal Credit Union provided over $4.6 million in support to nonprofit organizations throughout the communities we serve in New York state.
The Community Impact Report highlights just a few of the many local nonprofits that make our corner of the world a better place.
We cannot do this alone with simply our credit union's community support investments. Much thanks goes to all the generous members and employees who participate in the Giving for Good Program and our Broadview employees who tallied more than 13,000 volunteer hours during the year.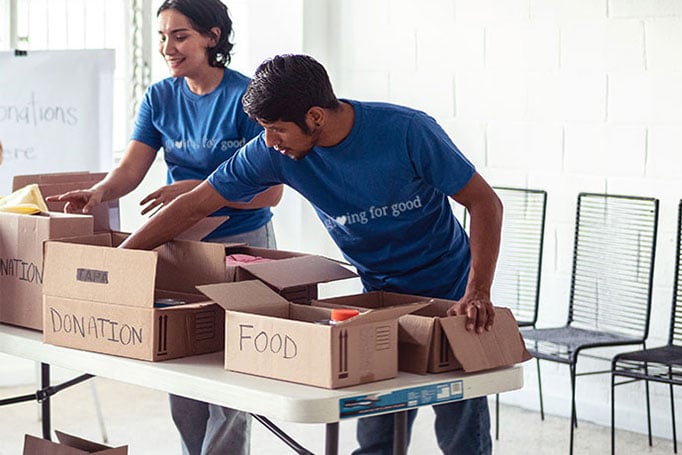 Meet the Team
Get to know the people who make Broadview in the Community such an unstoppable force for good.

Seeking Support
We support nonprofits so they're better equipped to fulfill their mission in the communities Broadview serves.

Why I Care
The Why I Care award celebrates people making a meaningful difference in the lives of others. See who won.
Learning Center
RECOMMENDED FOR AGES 18+
Keeping it Financially Green
Does living simply create more space and time for achieving important goals? Learn ways to enjoy savings for purpose-driven goals by making room in your budget. Explore the mindset of owning, buying, renting, and incorporating low-cost experiences into your lifestyle.
Length: 45 minutes
RECOMMENDED FOR AGES 18+
Home Buying 101
Become familiar with several elements of home buying, such as: the roles of the realtor, home inspector, loan officer, buyer and seller. Explore the broad impact a home purchase can have on personal finances and identify financial preparation steps needed for success.
Length: 60 minutes
RECOMMENDED FOR AGES 18+
Understanding and Managing Credit
Financial decisions made today greatly impact your future. When using credit, you are spending your future income. This concept will be the backdrop while you explore managing credit responsibly, how to obtain credit, and the meaning of credit scores and credit reports.
Length: 60 minutes