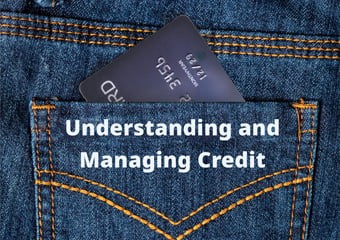 It can be really gratifying to buy something with a credit card or a loan.
RECOMMENDED FOR AGES 18+
Just remember, you're spending your future income (in the form of monthly payments). Once you factor that into your decisions, you're in full control! Join us and learn about:
Credit scores and credit reports
Tips for obtaining credit and improving it
How to manage credit responsibly
Register today to reserve your spot! Enrollment is limited for the best learning experience.
Upcoming dates and times:
Tuesday, February 6 5:00 PM - 6:00 PM
This online webinar is also available for private coordination for schools, groups, businesses and community organizations. Please contact us to learn more.