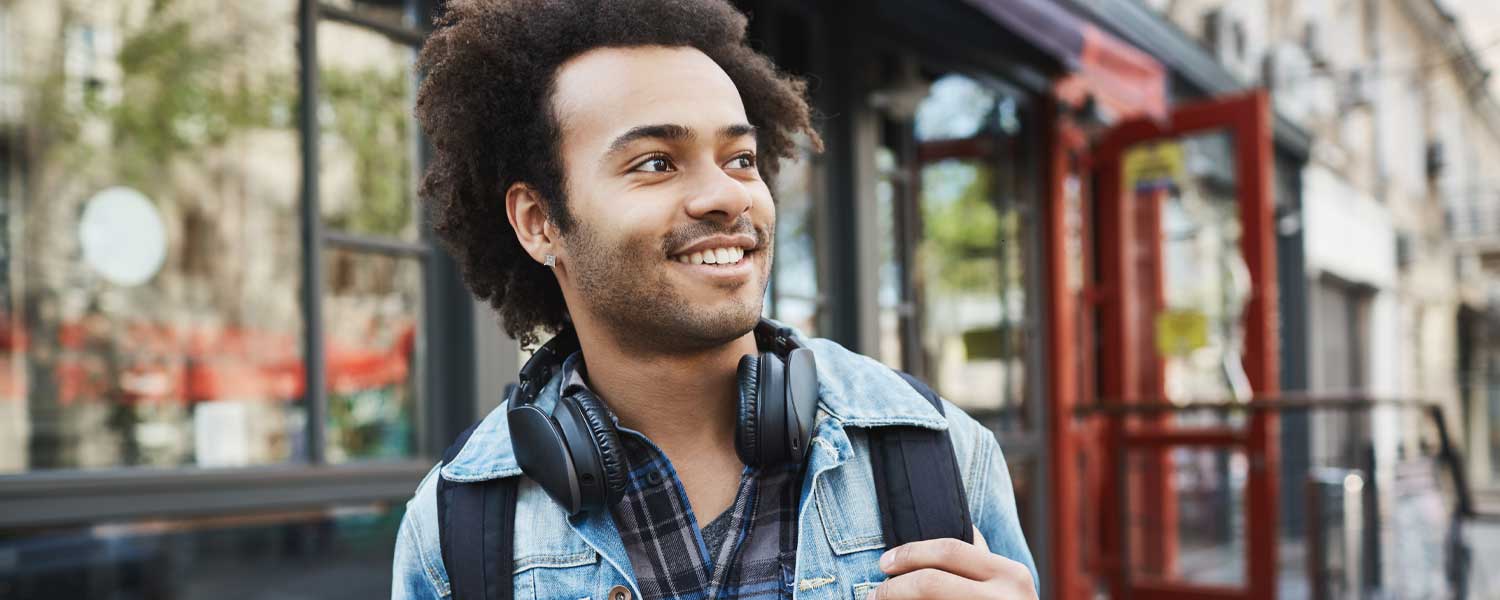 Get your finances on track for the life you want to lead.
Congratulations as you begin the next exciting stage of life! Whether you're entering the workforce or continuing with college, use this checklist to help you master your finances.
1. Follow a realistic budget.
The first thing you need to successfully manage your finances when you're just starting out is a realistic budget. The second is to follow it. The 50/30/20 budget can be helpful. It's a basic plan that directs 50% of your income to "needs," 30% for "wants," 20% to save toward your "goals." Setting financial goals (such as a down payment on a car) helps you rein in excess spending and afford things you want.
2. Try to pay off your loans early.
Do your best to pay more than the minimum payment on credit cards, student loans, and other debts. Interest alone can be thousands over the life of the loan, so paying down those balances quickly saves you money. If you have student loans, one rule of thumb is to increase your monthly payment in an amount equal to 10% of your take-home pay.
3. Build your emergency savings fund.
An emergency fund helps you deal with life's ups and downs, like a major auto repair or a chipped tooth. Build your account to cover at least six months of living expenses. Keep these funds in a separate savings account and watch your money grow!
4. Build credit wisely.
You don't want excess debt when you're just starting out, but you do want a good credit score so you can rent an apartment or obtain a car loan. If you don't have a credit card yet, consider applying for one and using it only when you have money to cover your purchase.
5. Sign up for health insurance.
If you can't remain on your parent's health insurance, you'll need to find coverage of your own. Don't be tempted to skip it because a medical emergency could cost thousands and put you in unnecessary debt. If your employer doesn't offer health insurance coverage, search for a plan at HealthCare.gov.
6. Contribute to a retirement savings plan.
If you work for a company that offers a 401(k) or another type of retirement savings plan, contribute at least enough to get your employer match. Otherwise, you're saying NO to free money! If your employer doesn't offer a savings plan, open an Individual Retirement Account (IRA) and make contributions to build a sound financial future.
7. Have student loans? Keep track of them.
If you have student loans, consider a checklist to stay on top of payments that usually begin 6 months after graduation. Notify lenders when you move, and set up automatic payments so they're never late. If interest rates on your loans are high, look at refinancing.
8. Increase your personal finance knowledge.
Your financial well-being involves many dimensions, such as budgeting, saving and investing, taxes, insurance, debt management, and more. It can seem like a lot to learn when you're just starting out, but following this checklist is a terrific start!