CAP COM and SEFCU Officially Rebrand As Broadview Federal Credit Union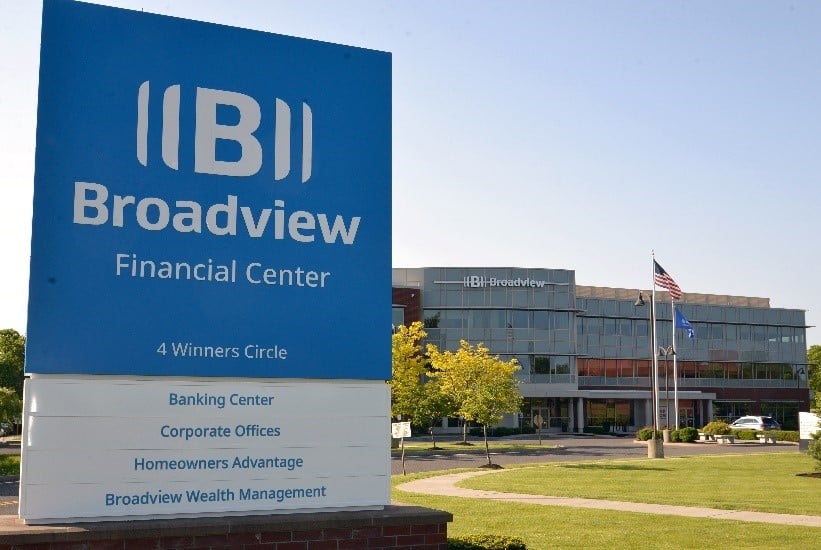 June 06, 2023
After nearly a year of planning and preparation, the process of becoming Broadview Federal Credit Union is now underway.
Broadview has begun to rebrand its SEFCU branch locations, and has officially launched the new company website, www.broadviewfcu.com. The organization has also transitioned from SEFCU to Broadview on all social media platforms.

Rebranding Broadview Branches
The rebranding of SEFCU branches will occur over the next few months as locations across the Capital Region, Buffalo, Binghamton, and Syracuse are refreshed and rebranded in "Broadview Blue." The branches will be updated with fresh paint, new interior signage, and other cosmetic upgrades intended to bring the brand to life as the credit union continues to deliver best-in-class financial services and member support.
The rebranding effort began several months ago as Broadview's marketing and communications team partnered with experts to create the organization's name, logo, and color palette. Since then, they have been working to make sure Broadview is more than just a name on the wall – it is a thriving organization filled with employees who put people first.
"We are now able to roll out the Broadview brand – The brand of member service. The brand of employee attraction. The brand of community support. That's all behind the 'Broadview Blue' that you are starting to see here in the Capital District and across the whole state of New York," said Broadview CEO Michael Castellana. "The benefits are unequaled, and now we're able to unleash them among our whole membership. I can't wait for you to explore Broadview."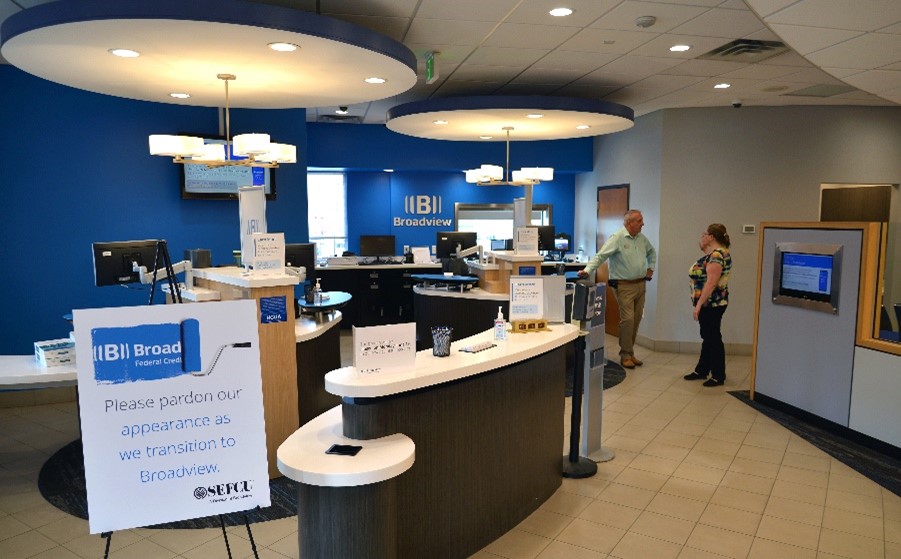 To ensure as little disruption as possible, all the interior work will be completed in the evenings, after the branches are closed. Once the SEFCU locations are complete, the credit union will work on rebranding existing CAP COM branches as Broadview locations as well.

Branding Corporate and Community Locations
Branch and corporate locations are also receiving new exterior and building signage. ATMs and Video Teller Machines in stores and public locations across our communities are also being rebranded to Broadview, so wherever people were used to finding a SEFCU ATM or VTM, they'll now see a bright blue Broadview machine that offers the same great features and functionality.
The physical rebranding began internally a few months ago as Broadview rebranded its Albany-based corporate headquarters at 4 Winners Circle and operations center at 700 Patroon Creek Boulevard. It was important to introduce the brand first to employees because they are truly the people who bring Broadview to life.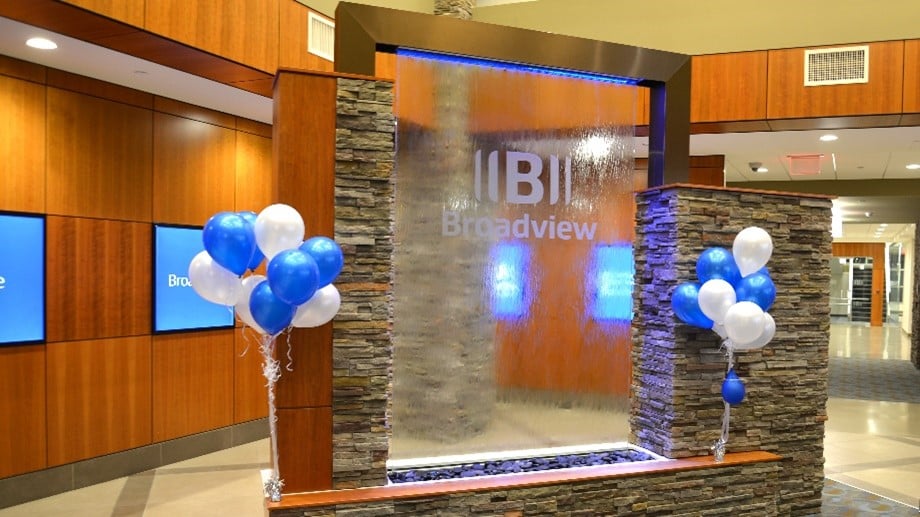 About Broadview Federal Credit Union
Broadview is among the largest credit unions in New York state with more than $8 billion in assets, more than 500,000 members, and more than 60 branches in the Capital Region, Binghamton, Syracuse, and Buffalo. Broadview was formed in 2022, when SEFCU and CAP COM merged, unlocking a unique opportunity to build on decades of service and expertise from both credit unions by creating a people-first organization with the scope, scale, and vision to carry that shared legacy proudly forward.