Broadview Donates $50,000 in Supplies to Help Homeless and Family Crisis Shelters During Code Blue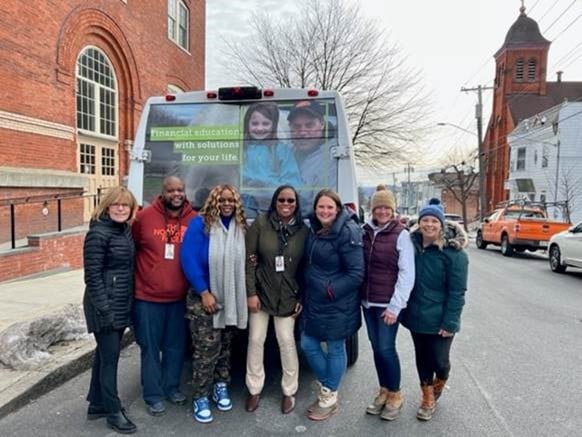 February 03, 2023
With the cold weather here, and temperatures forecasted to drop well below freezing this weekend, the timing of Broadview Federal Credit Unions $50,000 "Code Blue" deliveries couldn't be better. This weekend, and the winter months, can be an extreme challenge for many homeless individuals looking for shelter, especially during "Code Blue" alerts.
For its fifth consecutive year, Broadview donated winter coats, gloves, fleece blankets, socks, adult and children's winter hats, hand warmers, lip balm, hand lotion, tissues and other essentials to 17 homeless and family crisis shelters throughout Broadview's geographic footprint, most of which are in the Capital Region.
"It is critically important for us to support people in their greatest time of need, and for those in our community enduring homelessness, this is that time. These frigid conditions pose
unthinkable challenges for individuals and families who need shelter and respite from the cold. I am proud that Broadview is able to offer clothing and other items to help them throughout the winter, and I am pleased to partner with so many incredible nonprofit organizations who are providing our neighbors in need with timely help today, and hope for tomorrow," said Broadview CEO Michael Castellana.
One of the many organizations that received a large delivery of warm supplies was IPH. The items were brought to their Safe Haven Winter Shelter. The location is experiencing an influx in guests this weekend.
"IPH's Safe Haven winter shelter is serving more than 50 homeless people each night, who would otherwise be sleeping on the streets, in abandoned buildings and other places not meant for human habitation," stated Shahmeeka Chaney-Artis, Program Director at Interfaith Partnership for the Homeless (IPH). "What we are facing in the next couple of days is extreme. Our IPH team grew this week as we worked side by side with the employees at Broadview Federal Credit Union. Broadview provided compassion and incredible generosity as they delivered an abundance of items that will ensure that our homeless neighbors are safe, warm, and feeling cared for when they need it most."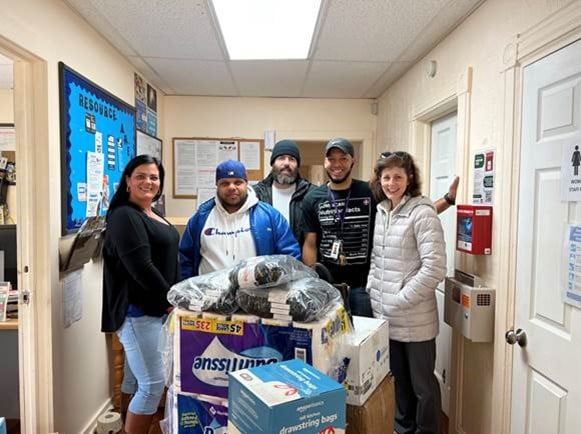 More than 50 Broadview employee volunteers helped sort, organize, and deliver donations over this past week. The shelters receiving "Code Blue" deliveries include:
Albany Housing Coalition Inc.
City Mission of Schenectady
Compass House
Danielle's House
IPH-Interfaith Partnership for The Homeless
Joseph's House and Shelter, Inc.
Mothers & Babies Perinatal Network
Rescue Mission Alliance of Syracuse
Resource Council of WNY
Response to Love Center
Samaritan Center
Shelters of Saratoga
Sheriffs Homeless Improvement Program (S.H.I.P)
St. Paul's Center
Unity House of Troy
YWCA Binghamton
YWCA of the Greater Capital Region, Inc.
About Broadview Federal Credit Union
Broadview is among the largest credit unions in New York state with more than $8 billion in assets, more than 500,000 members, and more than 60 branches in the Capital Region, Binghamton, Syracuse, and Buffalo. Broadview was formed in 2022, when SEFCU and CAP COM merged, unlocking a unique opportunity to build on decades of service and expertise from both credit unions by creating a people-first organization with the scope, scale, and vision to carry that shared legacy proudly forward.