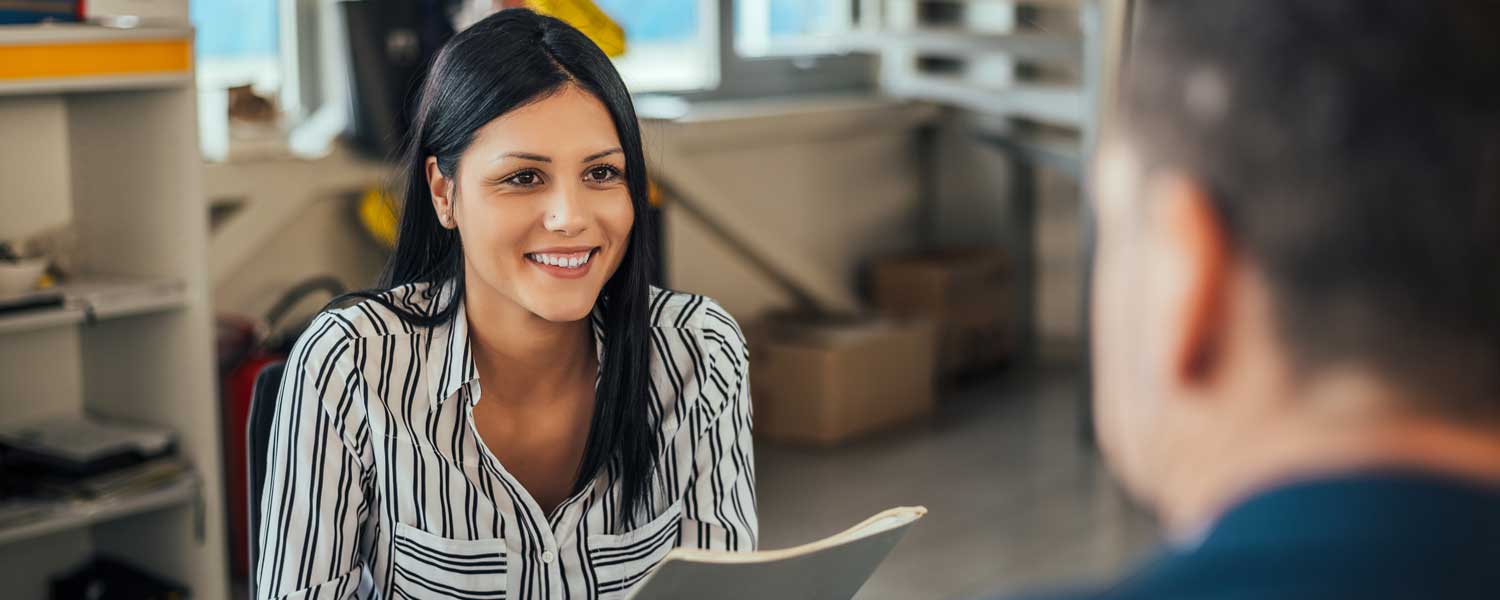 As you advance in your career, make your finances a priority.
While preparing for your first day at your new job, you'll want to take steps to ensure the smooth transition of your money. Use this financial checklist to stay on track to achieve your goals as you settle into the role at your new job.
1. Review your federal tax withholdings.
If your income changes as a result of your new job, you may need to adjust your federal income tax withholdings. Before completing Form W-4 for your employer, use the IRS Tax Withholding Estimator to figure the amount you want withheld from your paycheck for tax purposes. Withhold too little, and you could owe money come Tax Day. Withhold too much, and you could be short-changing your paycheck and budget.
2. Take care of your health coverage.
If your employer offers disability, life, dental, and health insurance, make sure you sign up for these benefits. Once your health coverage at your new job begins, if you had an individual plan through the HealthCare.gov Marketplace, submit a notification that you're now covered through your employer. Your workplace coverage makes you ineligible for subsidies and you don't want to be overcharged.
3. Enroll in the employer-sponsored retirement plan.
Take advantage of your employer's retirement plan if one is offered. Enrolling in your company's 401(k) or a similar retirement plan can provides investment choices and tax benefits that make saving money much easier. "If your employer doesn't offer a retirement plan, you can open a Traditional or Roth IRA," notes Carla Leto, Account Support Administrator at Broadview FCU. "We can explain the difference, so you make the right choice."
4. Adjust your monthly budget.
If you're taking on higher expenses, such as rent and commuting, you may need to adjust your spending. For instance, if you're trading in your work-from-home attire for corporate suits, factor that into your budget. You might want to consult with a financial expert about ways to increase your income or trim spending. Ultimately, staying financially healthy can help you thrive in those first few weeks—and beyond!
5. Decide what you'll do with your old 401(k).
Unless this is your first job (or a different role with the same company), you'll need to figure out what to do with your old 401(k). Will you:
Leave it at the plan from your old job?

Roll it over into your new 401(k) or an existing Individual Retirement Account (IRA)?

Cash it out and pay hefty penalties and taxes on any earnings?
"To understand the pros and cons of your decisions, you might want to get objective guidance," says Jeff Ricchiuti, Director of Advisor Services at Broadview Wealth Management. "Talk with a qualified financial advisor, especially if you're thinking about cashing out some, or all, of your old 401(k)."
6. Explore Health Savings Account and Flexible Spending Account options.
Two primary accounts enable you to set money aside for medical expenses: Health Savings Accounts (HSAs) and Flexible Spending Accounts (FSAs). While both tax-advantaged accounts offer benefits, the best choice depends on your health and financial situation. Speak with your human resources department for further details and learn about HSA eligibility and benefits.
7. Consider the 50/30/20 rule and set goals.
Do you use a budget to manage your personal finances and plan for the future? You might find the 50/30/20 rule helpful to manage income and expenses. The basic idea is to direct 50% of your income to "needs," 30% to "wants," 20% toward your "goals." Setting financial goals for the big things in life helps you rein in excess spending and live within your means.