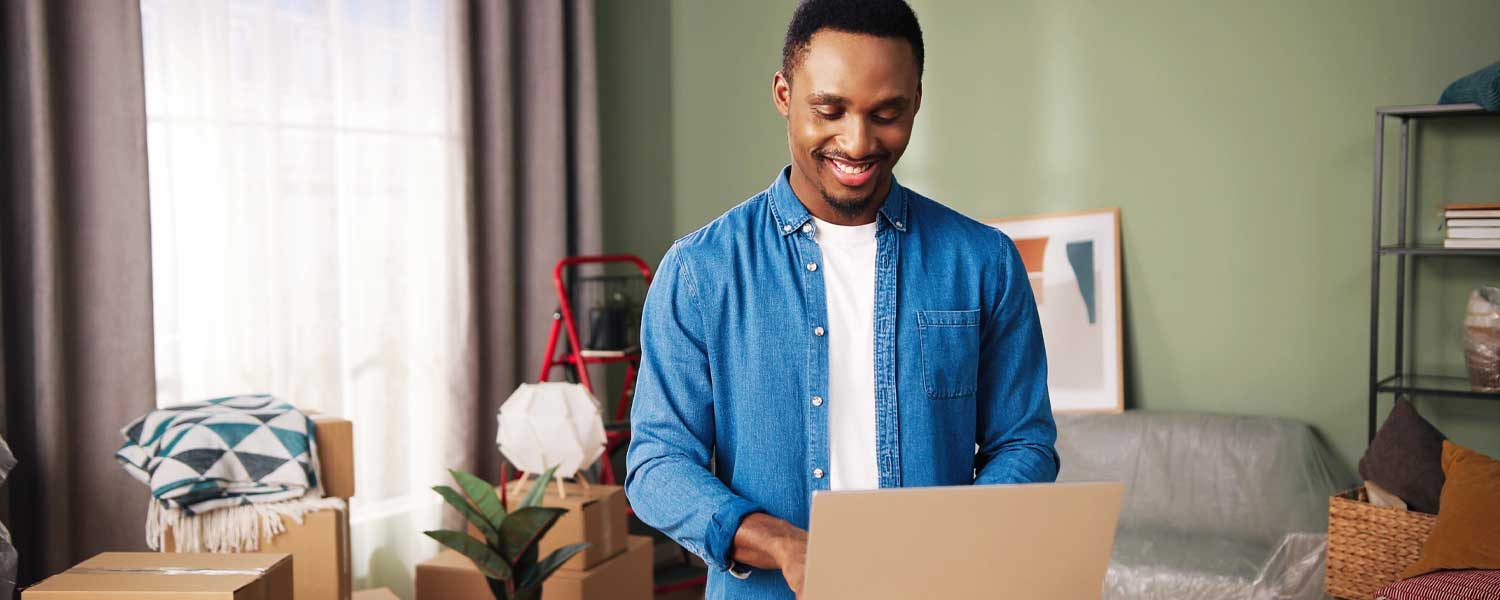 This checklist helps you take care of money matters for a smooth move.
Moving can be exciting, but it can also be stressful when it comes to your finances. Use this checklist to get your money in shape, so you can focus on your new home and new life!
1. Review a cost-of-living calculator.
Compare the cost of your current lifestyle to your life in a new city with a cost-of-living calculator (scroll to middle of page). You can estimate housing, transportation, food, entertainment, and even healthcare costs to determine if you'll need to cut unnecessary expenses.
2. Check your credit.
Whether your housing plans include renting or buying a home in a new city, check your credit before scheduling your move. Poor credit and credit report errors could stand between you and better loan rates, lower insurance premiums, and deposit-free utility services. Before moving, request free copies of your reports from AnnualCreditReport.com.
3. Hire movers.
Hiring professional movers can be surprisingly cost-effective. Professional moving services can provide peace of mind and a better chance of getting everything to your new city safely. Get price quotes from at least three movers before selecting one to handle your belongings.
4. Build a savings cushion.
Moving to a new location without a savings cushion could be costly. Without a financial safety net, you might turn to a high-interest rate credit card to pay for unexpected expenses.
5. Open an account with a financial institution in your new city.
If your current financial institution doesn't have a branch or in-network ATMs in your new city, consider opening a new account. Otherwise, you may need to pay excess ATM fees and lack access to in-person financial guidance and branch services.
6. Budget wisely!
During your first year in a new location, you might need to make several adjustments to your budget. For example, while you plan for a consistent utility bill each month, charges may spike during the summer or winter. Adjust your budget to reflect the reality of living in a new city.