Broadview Expands Footprint With New Union Street Branch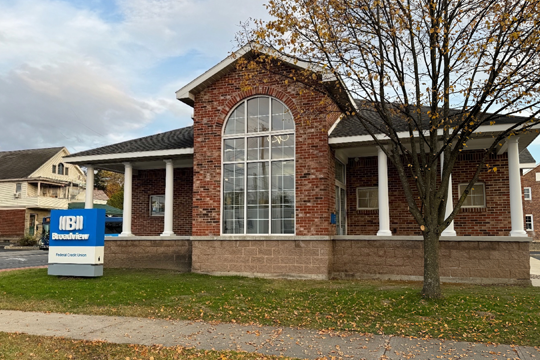 November 16, 2023
Broadview Federal Credit Union, the fifth largest credit union in New York, opened its 63rd branch at 1742 Union Street, Schenectady.
In addition to traditional banking spaces, the branch includes two drive-up Video Teller Machine (VTMs) where members can complete standard transactions with the help of a live agent available via video conference. Members can also take advantage of complimentary notary services, a coin sorter, night drop, and shred bin. Lobby hours are Monday – Friday, 9 a.m. – 5 p.m. and Saturday, 9 a.m. – 1 p.m., and the VTMs are available Monday – Friday 8 a.m. – 6 p.m., Saturday 8 a.m. – 2 p.m., and Sunday 10 a.m. – 2 p.m.
Broadview is among the largest credit unions in New York State with more than $8 billion in assets, more than 500,000 members, and more than 60 branches in the Capital Region, Binghamton, Syracuse, and Buffalo. Broadview is a people-first financial institution dedicated to providing best in class products and serves to our members, empowering our employees, and strengthening our communities through investments and volunteerism.