Broadview Concludes 'Volunteers for Veterans' Week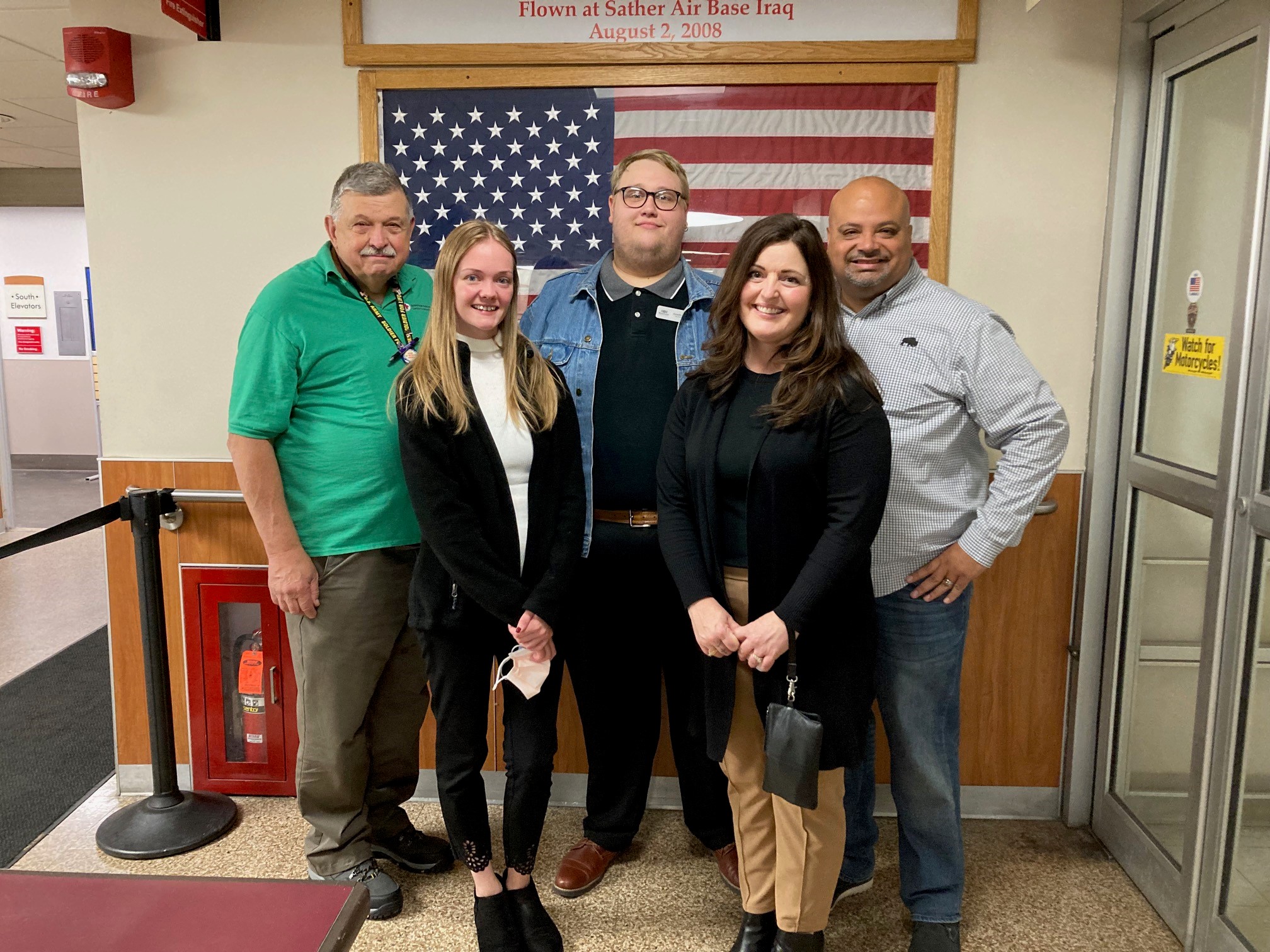 November 10, 2023
In recognition of Veteran's Day observed annually on November 11, more than 40 Broadview Federal Credit Union employee volunteers spent this week supporting seven local veteran-related service organizations in the Capital Region, Syracuse, Binghamton, and Buffalo.
Showing gratitude and giving back to military personnel and veterans is a large focus of Broadview's philanthropy and community support.
"At Broadview, we say, 'every day should be Veterans Day' because the sacrifice our military veterans have made should always be recognized," said Broadview CEO Michael Castellana. "We're proud continue supporting our veteran community by helping our heroes receive critical services and support with the dignity they deserve. I am thankful for all the Broadview employees who lent a hand to help veterans across the state this week."
In conjunction with Operation Adopt-a-Solider and the American Red Cross of Western New York, Broadview employees also created more than 500 cards with well wishes and thoughtful messages for military personnel.
Prior to "Volunteer for Veterans Week," Broadview employees have donated more than 16,000 volunteer hours this year to combat homelessness and hunger. More than a third of those hours were devoted to military and veteran nonprofits that help to feed and provide shelter to active military and veterans, assist with career-transition training, and provide mental health services.
Broadview also offers tailored products and services for active U.S. Military and Veterans from all branches of armed forces and the National Guard. Qualifying members may be eligible to receive rate reductions on loans and lines of credit.
Below is a breakdown of Volunteer for Veterans Events:
Monday, November 6th
HicksStrong Hug Mug Painting Event

Dinner for Veterans at Capital District Women Veterans Program
Tuesday, November 7th
Food Pantry Organization at Veterans & Community Housing Coalition
Wednesday, November 8th
Canteen Lunch at Clear Path for Veterans, Syracuse
Thursday, November 9th
To Honor and Serve Breakfast with the Capital Region Chamber

Package Assembly at Operation Adopt a Solider
Weeklong:
Employees created 500 cards for Operation Adopt-A-Solider & American Red Cross of WNY