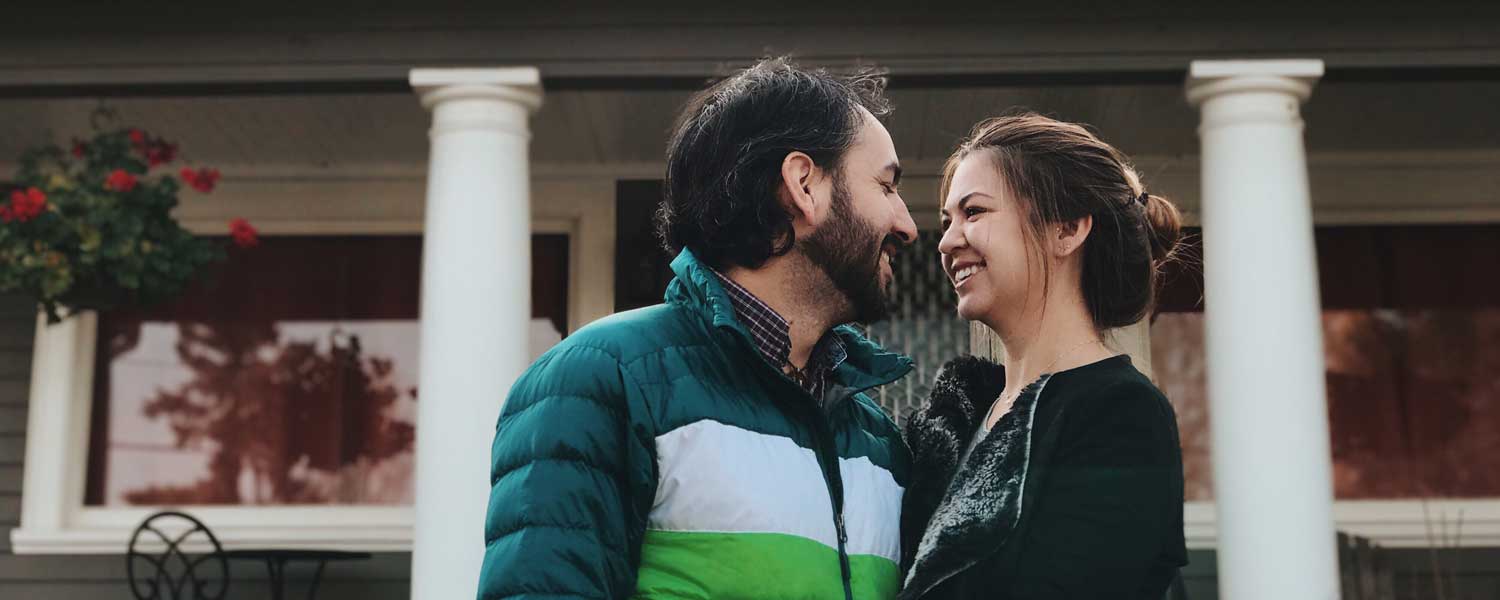 These steps will help you prepare for one of the largest purchases you'll ever make.
1. Get Pre-Qualified
This is not necessarily the most important tip, but it is step one. You can pre-qualify in just a few minutes. This will help you find out how much you may be able to borrow. It's fast and free, and it won't affect your credit score.
Speaking of credit score, find out your credit score and see what's on your credit report. Lenders will consider your credit score and report history when determining your mortgage eligibility and the interest rate they may offer you. Get one step ahead of the process. You can download a free credit report once a year from all three major bureaus at www.annualcreditreport.com.
2. Keep Your Eye on the Prize
There are many steps in the home purchasing process, and sometimes you may feel overwhelmed. Every step often takes longer that you hoped it would. Stay focused on the house and the lifestyle you are anticipating for you and your family. Stay positive.
3. Stay Within Your Budget
Creating and staying within your budget are difficult yet necessary steps. When you stay within your budget boundaries, you avoid future money problems, which can cause even more stress than buying the house in the first place.
4. Use Your Own Agent
Secure a real estate agent you are comfortable with. You are about to make perhaps your largest financial commitment, so find an agent you can trust. Interview a few. Meet some at open houses. Talk to your friends, especially those who recently bought a house. Once you have the right agent who has your best interests at heart, they'll alleviate some of your worries. They've been through this process hundreds of times and can help keep you calm.
5. Have the Law on Your Side for True Peace of Mind
In addition to a real estate agent, you'll want your own attorney. This is the person who reviews the contract, knows real estate law, negotiates any repairs, collaborates with the title company, evaluates and prepares all paperwork, and attends closing.
6. Be Aware of Hidden Costs That May Be a Budget Buster
There's a lot more (money) to buying a house than the sticker price. Your monthly payment will be made up of principal (the amount you borrowed and have to pay back), interest (money that you pay your lender in exchange for giving you a loan), taxes, and insurance. Your lender will explain principal and interest. Ask the seller's agent for all the tax documents. There are school and property taxes everywhere, but depending on where you live, you'll also have city or town taxes, plus county taxes.
Principal, interest, taxes, and insurance are known as "PITI". There are a couple of ratios you should know:
1. Housing ratio – stay under 28%
PITI / gross monthly income = housing ratio
For example, $1,100 / $4,000 = 27.5%
2. Total debt ratio – stay under 38%
PITI plus other consumer debt /
gross monthly income = total debt ratio
For example, $1,500 / $4,000 = 37.5%
Review closing costs. Ask for an estimate up front, but also ask for itemized costs so you understand what you are paying for and why. And know there are all those costs for after you buy the home:
Moving company
Home repairs
Home improvements
New lawn & garden equipment
Tools
Utilities (they'll go up if your new place is significantly larger than your current place)
7. Stalk the Neighborhood to Help Avoid Unfortunate Surprises
Don't get yourself arrested but spend some time in what might become your new neighborhood. Drive through it a few times. Walk the local sidewalks and road. Check out the local coffee shops, stores, restaurants. How far away is the best grocery store? Can you see yourself interacting with any neighbors?
8. Give Your House a Physical
You'll hire a home inspector, who will go inside the attic and go behind things you don't even know exist in the home, but you can still give the house your own version of an inspection.
Review every room. Envision your furniture. Open and close doors. If you're thinking of remodeling, ask about structural walls and beams. Find out how old the roof shingles are. Turn on the water. Look in the utility room where you'll find the furnace, hot water heater, electrical power box, etc.
Do you have tall people in your family? Will they fit under the doorways? Are the ceilings high enough?
Keep asking questions everywhere you roam.
9. Have Your Documents Ready
See our handy checklist for a full list. Here are some examples:
Most recent pay stubs for a 30-day period
Last two years of W2 forms from all employers
Last two years of tax returns
Identification, such as a driver's license or passport
10. Don't Get Your Heart Broken
There's an old saying that if you lower your expectations, you might not be disappointed. Keep in mind that you might not be the only person looking at this house and you might be outbid. The housing inspector might find something wrong with the house that will discourage you from buying it. The sellers might change their minds and take the house off the market. Until closing day, protect your heart from being broken.