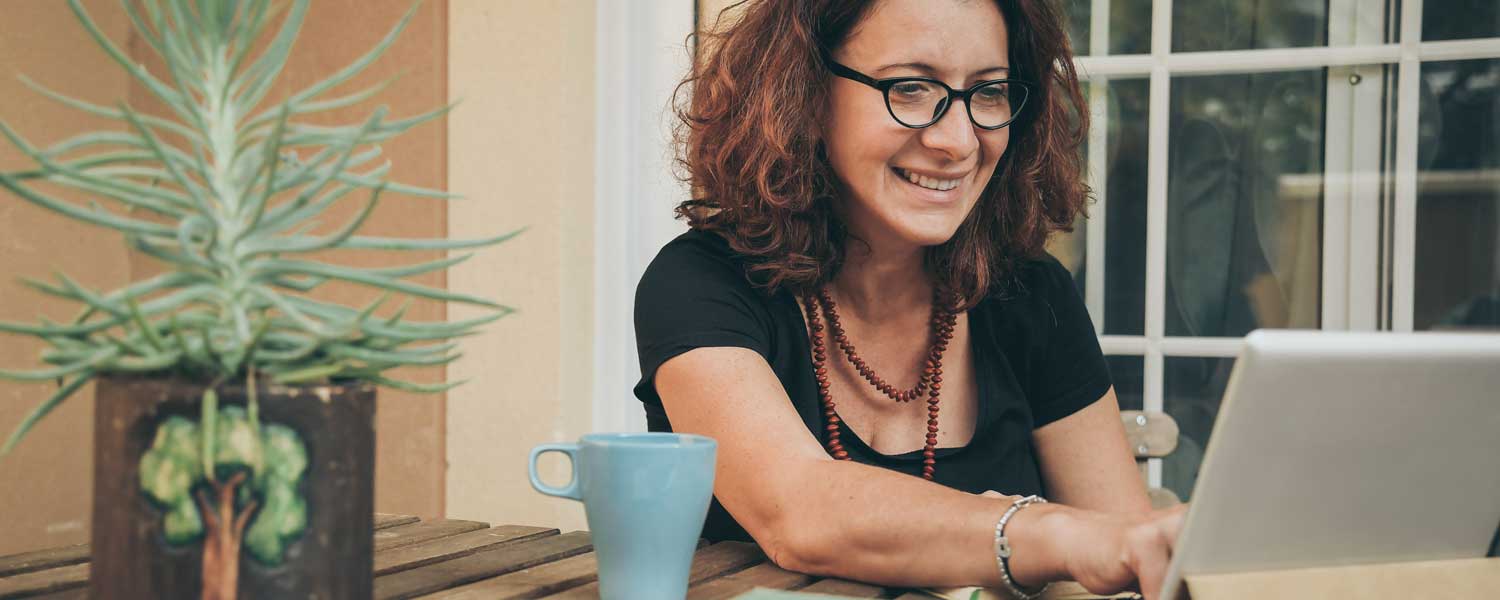 Follow along as we share simple ways you can protect yourself online, without a lot of effort.
When criminals steal personal data, the impact can be devastating. Fortunately, you can take steps to safeguard your identity and online activity. Shane Shoemaker, VP of Financial Crimes at Broadview, shares his best tips in this 10-point checklist.
1. Stop using the same old passwords.
If you have a favorite password, it's time to say goodbye. Once scammers figure out your password on one account, they'll try it on all of your accounts. Long, unique passwords are the best, and a password manager can generate one for you (and keep them organized). Consider using services provided by Apple, Google, or a reputable company that specializes password manager solutions.
2. Say "yes" to extra security with multifactor authentication.
If you're offered a choice, choose multifactor authentication for extra secure access to a website. When you log in, you'll receive a temporary code that's required to continue.
3. Resist the clicks.
Watch out for emails with links or attachments, then pause and think before you click. Scammers impersonate friends, family members, coworkers, government officials…the list goes on. Hover your cursor over the email sender's name and any links and look carefully at the URL for clues and errors. If there's any doubt, contact the person directly in a separate email or phone call. See how you score on our Fraud Quiz.
4. Stop over-sharing.
Why make it so easy for hackers? A lot of the identifying information they collect comes from social media accounts like Facebook or LinkedIn. Look at your profiles and remove anything you don't want the bad guys to see. Sharing your birthdate, where you live, where you went to school, who your spouse is, etc. brings you closer to identity theft.
5. Check the privacy settings in your apps.
You may not even realize all the data apps collect that could fall into the wrong hands. To limit your risk, check the privacy settings of your apps. You can turn off access to your contacts, location, camera, microphone, etc. Here's guidance from Apple and Android.
6. Delete unused accounts.
If you haven't logged in to a website for a long time, or you subscribe to a service you no longer use, close your account. You won't even miss it and you'll reduce the risk that your data will be exposed.
7. Keep your software updated.
When a new software update is available – for your device or a specific app – install it for the latest patches against security threats. Turn on notifications for a reminder when software updates are ready. Or, if an auto-update feature is available, you won't have to lift a finger.
8. Review your credit report regularly.
Order your credit report and review it for errors and unusual activity. You can request one free each year from any of the three major credit bureaus: Equifax, Experian, and TransUnion. Pro tip: to monitor your credit throughout the year, order one report from each bureau every four months. See how to request your credit report online, by phone, or by mail.
9. Back up your data.
Poof! So much for your files, precious photos, and personal info if a virus infects your device, your phone is stolen, or your laptop fails. Thankfully you're covered if you backed up your files! You can perform automatic encrypted backups using one of the major cloud services, or back up to a separate hard drive.
10. Freeze your credit.
Freezing your credit locks down your files, preventing bogus credit checks. All three credit bureaus provide this free service. Once your credit is frozen, unauthorized individuals cannot obtain credit cards, loans, or any other credit in your name. But, it also means that when you apply for a loan, you have to thaw your credit during the application process.