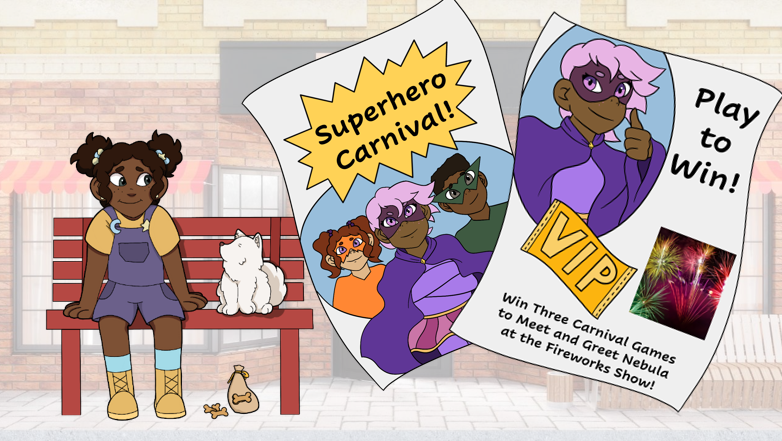 Let's help Quinn win prizes and meet a superhero during this goal-oriented, create-your-own adventure hour! Youngsters will guide Quinn through a series of financial decisions, including budgeting money and mulling whether to start a business.
RECOMMENDED FOR AGES 8-10
Will Quinn win enough carnival games for the big prize? What consequences might Quinn face for risking money? Participants watch the story they create together unfold with different chapters each time.
To create the optimal experience, each session is limited to 100 participants.
Upcoming dates and times:
Thursday, October 26 3:00 PM - 4:00 PM
Wednesday, November 8 4:00 PM - 5:00 PM
This online webinar is also available for private coordination for schools, groups, businesses and community organizations. Please contact us to learn more.