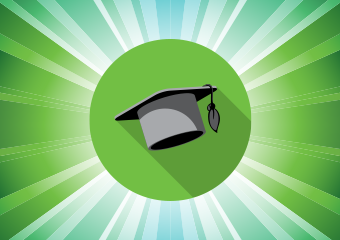 As costs soar, many students and families find higher education difficult to afford.
RECOMMENDED FOR AGES 15+
Join us for information and guidance that can help make college more affordable.
Determine the full cost of funding higher education
Get tips to navigate the financial aid process (FAFSA)
Strategize financial means (current, future) vs. anticipated commitment
Uncover hidden costs and identify potential financial resources
Bonus: A Certified College Funding Specialist from the College Bound team will join us to answer your questions.
Free service (for Broadview members): College Bound consultation services, provided by certified specialists, are available for students and families who bank with Broadview. Meet with a College Bound specialist to review college planning and funding timelines, strategies for selecting a college, and options to cover the cost. Your College Bound specialist remains your contact for questions or needs that may arise throughout the college years.
Register today to reserve your spot! Enrollment is limited for the best learning experience.
Upcoming dates and times:
Wednesday, January 24 6:00 PM - 7:00 PM
This online webinar is also available for private coordination for schools, groups, businesses and community organizations. Please contact us to learn more.