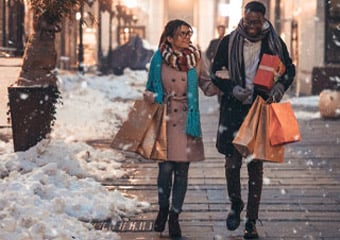 Learn strategies to manage spending during the holiday season, handle social pressures to overspend, and keep debt in check.
RECOMMENDED FOR AGES 16+
Prepare for the holidays with money-saving spending strategies that bring joy to your budget. Explore how you can manage habits and social pressures that can cause overspending. We'll examine the impact of post-holiday debt and review ways to pay down balances now and in the future. Learn how to create a spending plan with tips to stay on track, so you can reduce the costs of gift-giving, hosting, and participating in holiday events.
To create the optimal experience, each session is limited to 100 participants.
Upcoming dates and times:
Tuesday, December 5 5:30 PM - 6:00 PM
This online webinar is also available for private coordination for schools, groups, businesses and community organizations. Please contact us to learn more.